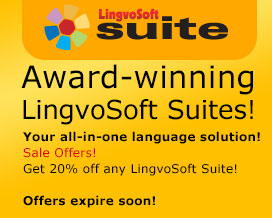 How to translate:
| | |
| --- | --- |
| 1. | Enter the word or paste it from the buffer into the window for translation. |
| 2. | Press the corresponding "Translate into" button. |
| 3. | To delete - press the "Clear" button. |
| 4. | Part of speech abbreviations list |
| 5. | For hints and advice on how to get accurate translations click here. |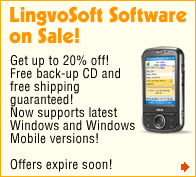 English -> MultiLingual Online Dictionary - a Bilingual Dictionary from ECTACO
You are a very welcome visitor here, at English - MultiLingual Online Dictionary! Please have a try using our extensive language databases. We have designed these pages so that you can easily get instant back translations, for more complete understanding. You provide the words - we do the translating! The power of having online dictionaries at your fingertips feels good, so enjoy the experience!
---
This ONLINE DICTIONARY will be the perfect addition to your site, FOR FREE!
To find out how, please Click here.